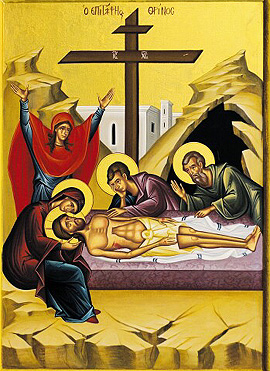 Here is a
LINK
to coloring pages for your children for Great and Holy Friday.
I recommend having them carefully and reverently color the pages while listening to some
lovely chant
from Holy Friday Lamentations.
The beautiful children's book
Great and Holy Friday
from the Three-Day Pascha series is a wonderful book to read today.
Have a blessed Holy Friday!